Search:

Brandon Sun Passages
All Titles
Notices are posted by 10 am Monday through Saturday

❮ Go Back to Listings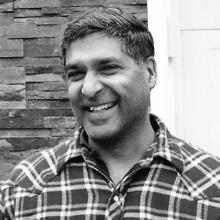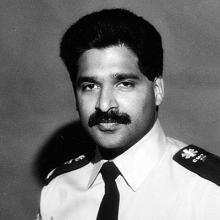 KEN BRAMADAT
Date of Passing: Jul 28, 2023
Send Flowers to the Family
Offer Condolences or Memory
KEN BRAMADAT
1961 - 2023
---
It is with profound heartache and regret that we announce the tragic passing of our beloved son, brother, uncle, Ken Bramadat on July 28th, 2023, at the young age of 61. He leaves to mourn both his parents Clyde and Jocelyn Bramadat, brother Derek Bramadat (Tina), sister Colleen Bramadat, sister Anne Nugent (Clare) and his beloved dog Alaska.

Also left to mourn him greatly are his nieces and nephews Janine Bramadat (Trevor, Denise), Katie DaSilva (Jamie), Carson Bramadat (Alyssa), Mariah and Eric Nugent along with great nieces and nephews Zhara Fisher, Connor and Lexi DaSilva, and Scotti Bramadat, as well as aunts, uncles, cousins and friends.

Ken (or Vinny as he was affectionately known to by some), graduated from John Taylor Collegiate in 1979 and went on to earn a Bachelor of Arts degree from the University of Winnipeg. Kenny's inherent ability for helping people led him to a long, successful career beginning with the City of Winnipeg Paramedic Service in 1987-1994, then to a 25-year career with the Winnipeg Fire/Paramedic Department from 1994-2019, followed by a short stint with First Student bus service. Ken earned the Fire Services Exemplary Service Medal in June 2015, but not being about awards or accolades, Ken would say his greatest achievements were those strong friendships and relationships he forged throughout his life and career as a Winnipeg Fire/Paramedic and also as a tennis instructor with the old Parks and Rec Department with the City of Winnipeg. Ken was respected by every circle of people he associated with. He wasn't a huge man but he definitely had a huge presence. From the dogwalkers around his neighbourhood to his professional career family, he will be remembered for his innovative ideas which came with an adventurous spirit. Ken's closest companions were his dogs Nikita and his current dog Alaska and they were often seen and will be remembered for walking the Bunn's Creek trail around his neighbourhood.

The Celebration of Kenny's life will be held on Friday, August 18th, 2023, at 2:00 p.m. at Westwood Community Church, 401 Westwood Drive. This obituary may also be viewed at www.wojciksfuneralchapel.com.
Publish Date: Aug 12, 2023
KEN BRAMADAT
1961 - 2023
---
It is with deep regret and heartbreak that we announce the tragic death of Kenny on Friday, July 28, 2023 at the age of 61 years.

A memorial service has been arranged at Westwood Community Church, 401 Westwood Drive for August 18 at 2:00 p.m.

Condolences may be sent to www.wojciksfuneralchapel.com
Publish Date: Aug 5, 2023
As published in Winnipeg Free Press on Aug 05, 2023, Aug 12, 2023
Condolences & Memories
(40 entries)
Shocked and saddened to hear the news. Our condolences to family and co-workers. - Posted by: Kim & Clay Reichert (co-workers, Paramedic dispatch, paramedic) on: Aug 24, 2023

Ken and I became friends through our common interest in tennis, and he taught me how to hold a racquet properly. Ken also built a beautiful wood bannister for our home. A few years later we had a house fire and Ken attended to the fire and shared with us that he made sure the bannister was preserved. My husband and I still cherish this gift from Ken. Our lives sent us in different directions, but I will always remember him as a kind, fun person with a beautiful soul. - Posted by: Kathy Doerksen (Friend) on: Aug 23, 2023

I met Kenny on May 2nd, 1988 when we began our careers as EMT's (me to later be a Paramedic and him a Fire Fighter) and we instantly hit it off as great friends. He was an easy going, friendly guy who'd give the shirt off of his back to help anyone, at any time. My fondest memories of him are during the four months of training at 2000 Portage Avenue, our Winnipeg Ambulance Head Quarters at the time, and time time spent in class, training at Assiniboine park or the gym and the lunches that the whole class would go to across the steet. Also, when Kenny was outfitting his new home in Charleswood, he purchased my mom's gold and blue striped velvet couch and retro Zenith Tv (for which I always thought was a silly purchase, but he liked them) hauling both from my mom's house in T-cona to his new home in Charleswood. But, better yet, is the day that he helped me move out of my dad's place in Island Lakes to my first home on Lanark, and we locked ourselves out of my dad's house! Luckily for us, Kenny was very agile and small enough for us to boost him up so he could climb onto the second level roof and fit through an open window to come open the door. He saved the day! I was very proud of him for taking the leap over to the Fire Department side (to be eventually known as the Winnipeg Fire Paramedic service). A piece of my heart has been taken for sure with the loss of Kenny (affectionately know by the Paramedics as " that damn brat") Until we meet again, Kenny. And you better be laying on the gold and blue velvet couch and have the Zenith on. RIP Kenny. - Posted by: Sandy Schoofs (Paramedic co-worker and friend) on: Aug 15, 2023

So sorry to hear of Kenny's passing. I know how loving and close his Bramadat Family is. Words come difficult at times like this. I wish to express my thanks - back in school years all the joking Kenny and his sisters made often at my expense in a fun way in the welcoming Bramadat home - I am truly grateful and remember those times with much fondness. Did really keep track of Kenny of the years - it looks like he achieved some great things over those years & will be sadly missed. - Posted by: Jim Langdon (Family Friend ) on: Aug 12, 2023

Condolences to you and your Family Tina......in my thoughts during this sad time...another good one leaves to soon - Posted by: Mike Ewatski (coworker and friend of Tina ) on: Aug 12, 2023

I'm saddened by the news of Ken's passing coming to me on the same day as my father's burial…. Kenny was one of the good guys, he was a friendly guy who had a infectious smile and he was always ready to stop and take a moment to chat, he had an unoffensive likeable personality and he was highly respected by his peers, he was not one of the guys who "licked boots" in order to get a promotion. He was a gently unassuming and likeable man. Condolences go out to his family. - Posted by: Paul Trudeau (Co-worker ) on: Aug 12, 2023

Deepest sympathy to Ken's family and friends. He was always kind and gentle to his patients and well respected by everyone in WFPS. A tragic loss felt by everyone RIP. - Posted by: james brennan (former Chief of the WFPS) on: Aug 12, 2023

Mr. and Mrs. Bramadat, Derek, Colleen, Annie and family, I am so sorry to hear of the loss of your beloved Kenny, he was an extraordinary man and I know that you will miss him greatly. I remember the day that your family moved onto Freemont Bay. I was so excited to learn that you had a son who was my age and….more importantly that he liked to play all the same sports as I did! In those days our sporting activities were limited to "kick the can", touch football (across 3 neighbour's lawns), hide and seek, and road hockey in the winter. Kenny and I became fast friends and walked to school together most days starting in elementary school and carrying on through junior high school at Hedges and then on to John Taylor Collegiate where our mutual love of sports meant that we often started our trek to school at 7:15 AM so we could practice our various sporting activities before school started at 8:30 AM. We also usually joined some sort of sport or game during our lunch hours. Kenny particularly excelled at the Strengthtathalons. He was quite the talented athlete! After we both graduated from high school, Kenny and I both worked for Parks and Recreation as tennis instructors together for several summers. We played lots of games of tennis together and enjoyed many fun activities with the marvelous parks and rec staff members. Kenny was always a loving and loyal friend and had a huge circle of people who loved him. He was generous, honest, and adventurous and kind. I can only remember him getting into trouble once in his entire life…Kenny had the keys to the Westwood Community Tennis Club where he worked during the summer. One night we decided to sneak in late at night and turn on all the lights on the court and play tennis with Murray and Jill until the wee hours of the morning. Apparently, the neighbors didn't take too kindly to that, and Ken got reprimanded by our boss. (It was my idea, of course, but Kenny never told on me). He was always a true friend. After university, my love of the mountains and gymnastics coaching took me to Calgary where I have lived ever since. Whenever I have been home to visit my family, Kenny would always come to my mom's kitchen table at 121 Fremont Bay for a cup of coffee, some laughs, and some great conversations. To all of you who loved this marvelous man, to his family, his friends and his co-workers I am so sorry for your loss. I will miss him too. - Posted by: Diane Stewart (Friend) on: Aug 11, 2023

The Muys family are so sad to hear of Kens passing. Ken was a neighbour of ours when Ken lived on Ascot Bay. Ken was so kind and helpful, if you needed his help in anyway. Our boys, Troy, Todd and Cory enjoyed talking with him. Our deepest condolences to all of Kens family. - Posted by: Harlyne & Gord Muys (Old neighbors from Charleswood ) on: Aug 11, 2023

I had the pleasure of working with Ken at WFPS for the last 21 years. I am a Paramedic, and Ken introduced himself as a former Paramedic, now Firefighter, and we hit it off immediately. To say that he was a kind and generous man would be an understatement. After a bad call, when I would return to the hall, and he would always make sure that we were ok and taken care of. We would always have great political discussions too, as we share the same point of view. I always looked forward to talking to him. The last time I saw him was last month, when he stopped in at Stores to pick up some items. We had a great laugh, and a great conversation again. Ken, I will miss you terribly. So will many here at WFPS. Rest in Peace my friend. - Posted by: Patrick McInnis (Friend/Co-worker) on: Aug 11, 2023

Kenny was a trusted family friend. He was a class act, a great human being. He put me up in his place in Charleswood when I first got on the job and once my boys were born, they grew up hanging with Kenny. He fixed anything, we watched movies, shared steaks and drinks many times. The boys and I enjoyed going for walks and going on excursions with him, Nikita and Alaska. We are very sad, Ken is greatly missed by me, Kai and Ari. - Posted by: Marco (friend and co-worker) on: Aug 11, 2023

I worked with Ken over the years at two different firehalls and we always had lots of laughs and great conversations. He was an absolute pleasure to work with and made the tours pass by quick with his positive upbeat attitude. I retired in January 2023 and in February I got a facebook messenger call from Ken whom I hadnt spoken to for years. He heard I was driving school bus and he gave me some great advice and info and it was so good to catch up. We chatted another time a few months later and shared lots of laughs. I was extremely shocked to hear of his death and I was and am very impacted by it. Such a huge loss!!! When I heard the details of the accident I knew he was doing what he loved; out for a cruise to Gimli on his bike. Cheers to Ken...You will never be forgotten!! - Posted by: Gary Loewen (Co-Worker and Friend) on: Aug 11, 2023

They say only the good die young. That is truly the case. In my eyes Ken was the epitome of a gentleman. Kind, warm hearted, friendly and an all out wonderful person. My sincere condolences to his family. - Posted by: Linda Stephen (Co-worker) on: Aug 11, 2023

I met Ken when I was working as a tennis coach at DLTC. He was my manager and friend. We spent some good times together over the years hitting a few balls, drinking beer and flipping burgers at club BBQs. He was a classy human with a big heart. My sincere condolences to his family and friends. - Posted by: Liana Hodgson (DLTC manager ) on: Aug 11, 2023

My condolences to Kens family, I worked with Ken in the early days of Winnipeg Ambulance. Ken was very easy going, and very professional.RIP - Posted by: Marty Nienhuis Sr. (Co-Worker) on: Aug 10, 2023

I met Ken when I started with the WFD in September 2000. He was so friendly, smiled and could make you bust a gut laughing. As a new rookie he made me feel so welcome and at ease. He was a great mentor learning rope rescue, water rescue when he came to work on a change of platoon. He had great carpentry skills. Learned small engine repair. So many fond memories of Ken. Thank you for being a great mentor. - Posted by: Andrew Balfour (Friend/ Co worker) on: Aug 10, 2023

Just heard the news from his cousin. I was a nurse in a busy ER and the first time I met him… I rushed over and said you must be related to Angus Bramadat! What a handsome, kind man Kenny was. I promptly told we are now cousins as Angus was an adopted Uncle. Condolences to his family. How hard it is to loose a loved one. - Posted by: Kathleen Black (Friend of the family ) on: Aug 09, 2023

Terrific young man & paramedic with WFPS. My thoughts & condolences to family & friends. R. Bartlett - Posted by: Rick Bartlett (Paramedic Friend) on: Aug 08, 2023

Many decades ago I played tennis at Deer Lodge Tennis club in St. James. That is where I met Ken. He was a kind and gentle soul, and a pretty good tennis player! I have not seen him for at least 35 years, and yet, I still remember him as one of the nicest human beings I have ever met. I am very sorry to hear of his tragic death, and send my sincere condolences to his close friends and family. - Posted by: Linda Johnson (Friend) on: Aug 08, 2023

Oh man, just heard. I had heard about the accident, but no details. Very sad. Worked with Kenny at a couple of firehalls during my time on the WFD. Always enjoyed his company. Great guy, great personality, very professional. This hurts. I personally was taken out on my motorcycle by a driver on June 25th, and thought how I got very lucky. Hurting a lot, but lucky. To have this happen to such a nice person, hurts. Kenny, you will be missed. - Posted by: Tim Deacon (Co-worker) on: Aug 08, 2023

I became friends with Ken in grade 7. We would play Ping Ping in his basement and over the course of 5 years l never beat him once. Ken was a very intelligent man, l believe Ken could have been anything he wanted. Ken was well liked and respected, l am sure he will be missed by many. - Posted by: Gill Tyrrell (Friend) on: Aug 08, 2023

I went to High School with Ken during which time we also both worked at Zellers. We lost touch when I moved to Toronto in the early 1980s. Reading all these wonderful tributes confirms that Ken remained kind, thoughtful, funny and hardworking throughout his too-short life. My heartfelt condolences to Ken's loved ones. - Posted by: Teresa Walsh (High School Friend) on: Aug 07, 2023

So sorry. Ken was a very kind, funny guy. You will be missed. - Posted by: Marilyn (Friend) on: Aug 07, 2023

Ken came into our lives about a year ago. Always walking our beloved dogs at Bunns creek my husband and I would always see Ken and Alaska blazing the trail. After many conversations our friendship grew, and soon we were sharing our lives. We found Ken to be so friendly, kind and interesting, along with his beloved companion Alaska (dog and best friend) whom the neighbourhood LOVED beyond words. Ken loved his tools, and was could fix anything. You would see Ken working on friends and neighbours machines before he would even fix his own. His home was a haven for anyone who popped by, he was always there with a huge welcoming smile. He was loved by EVERYONE in his neighbourhood and we know he was a man of honour and honesty and we were proud he was our friend. Ken entrusted me to walk his beloved Alaska when he was unable which only increased our bond as trusted friends. What a tragedy to loose him, however God had other plans and we must remember him and all the good he brought into peoples lives. His memory will never fade. When your lucky enough to meet a man like Ken, your lucky for life! Ken, we will miss you more than words can say. All our love and constant support to his beautiful family. Dean and Brenda Fetterly - Posted by: Brenda and Dean Fetterly (Friends) on: Aug 07, 2023

I was very sad to see that Ken had passed. I met Ken playing tennis at Deer Lodge. One if the nicest people I have ever met. He will be missed. My condolences to Ken's family and friends. (Julie Torgrud) - Posted by: Julie Torgrud (Friend) on: Aug 07, 2023

Condolences to Ken's family. Ken's always smiling face was infectious. It was impossible to not feel good around him. He was a good friend, and a great Firefighter/ Paramedic. - Posted by: Steve Glenwright (Friend ) on: Aug 07, 2023

Having been friends with Colleen for almost 50 years, the Bramadat house was like my second home during my teenage years. Kenny was often there when I was and I fondly remember him as the slightly pesky younger brother. He was easy-going, always joking and laughing and he was a genuinely good person with a big heart. He will be greatly missed by all who knew him. Linda Smith (nee Hamm) - Posted by: Linda Smith (Friend of the family) on: Aug 06, 2023

Very sad news. We started working with Kenny in the Wpg Ambulance Dept. in '88. He was the rookie at class social coordinator and his smile was infectious. We were always happy to see him when our paths crossed. - Posted by: Jim and Denise McKendry (Co-workers) on: Aug 06, 2023

So very sorry to hear of Ken's passing. We grew up together on the same street and went to school together. Ken was always a kind and friendly person, unfortunately as time passed we did grow apart but did run into Ken with my wife when we were attending a retirement seminar a few years ago. - Posted by: Gary & Susan Jackman (Childhood friend and neighbour) on: Aug 05, 2023

My condolences to Ken's family and loved ones. We started on the fire department almost 30 years ago and met up on occasion, he was always a good friend with great wit and a million dollar smile. You will be missed brother! - Posted by: Ralph Okrainec (Friend, coworker) on: Aug 05, 2023

Ken and I went through WFD training together. He ALWAYS had a smile on his face and a hug to give! I can still hear his laugh! He will be missed. - Posted by: Jenn Jenkins (Friend/Colleague ) on: Aug 05, 2023

I met Ken in 2015 in Costa Rica. I'll remember him as a fun guy, kind, and a gentleman, ready to help anybody anytime. My condolences to the family. Enrique - Posted by: Enrique Lorca (Friend ) on: Aug 05, 2023

Kenny and I worked at 8 station together on the technical rescue team. We had a lot of fun and he was also a good ping pong player. He saved some window washers at a high rise on smith during his time on the rescue team. Lots of laughs. - Posted by: Kyle Schmidt (Friend) on: Aug 05, 2023

Ken and I met in 1981 when he was supervising the Deer Lodge Tennis Club and I worked at the St James Civic Centre across the street. Our paths continued to cross many times over the next 40+ years. He was a good friend. - Posted by: Michele Fleury (Co-worker) on: Aug 05, 2023

One of the nicest guys with a beautiful heart and smile. My sincere condolences to Ken's family. Rest easy Ken. - Posted by: Angela Petersen ((WFD)) on: Aug 05, 2023

I dispatched Ken. He was a gentleman. My deepest condolences. - Posted by: Rod Giese (work colleague ) on: Aug 05, 2023

Kenny and I started at WFD together 29 yrs ago. We have remained friends ever since. A very likeable and sincere person. I will miss you Ken. - Posted by: Mike Wilcox (Friend/Co Worker) on: Aug 05, 2023

Kenny and I started at WFD together 29 yrs ago. We have remained friends ever since. A very likeable and sincere person. I will miss you Ken. - Posted by: Mike Wilcox (Friend/Co Worker) on: Aug 05, 2023

I am so sorry to hear of Ken's passing. Ken and I worked at Beaver Lumber in the early 80's. I remember Ken always smiling, so friendly and genuine. I really enjoyed working with him. I pray that God will give you peace and comfort. - Posted by: Colleen (Coworker) on: Aug 05, 2023

I worked with Kenny on WFPS. Great guy who left too soon. My condolences to his family. - Posted by: Scott Miner (Collegue) on: Aug 05, 2023
Email Alerts
Sign up for free email alerts of new obituaries for specific people, towns & more.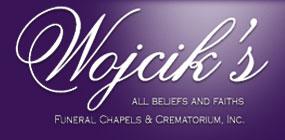 Wojcik's All Beliefs & Faiths Funeral Chapel (Portage Avenue)
2157 Portage Avenue at Sharp Boulevard (Map)
Ph: 2048974665 | Visit Website
❮ Go Back to Listings